Hana SSXT®
PART #6870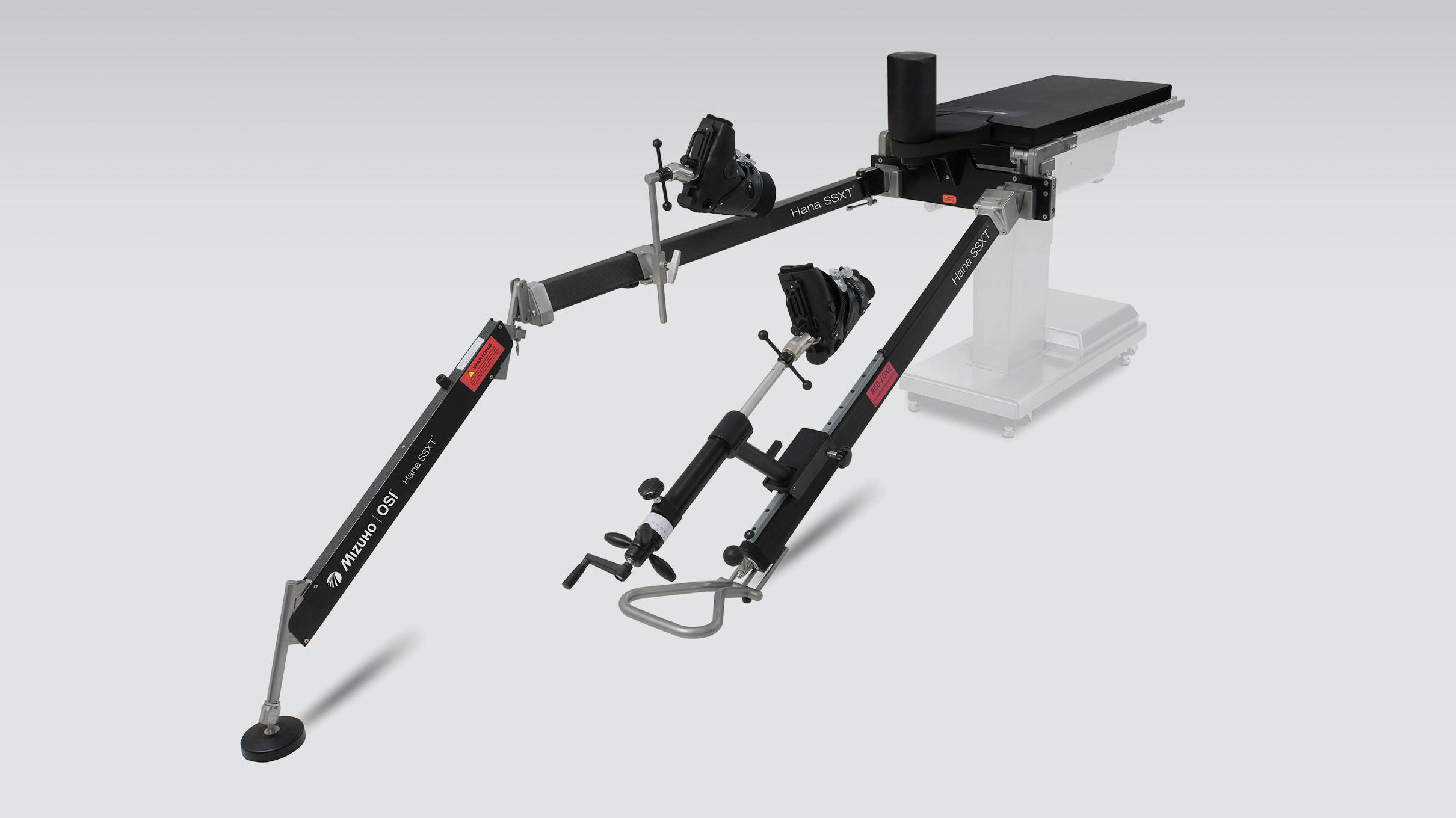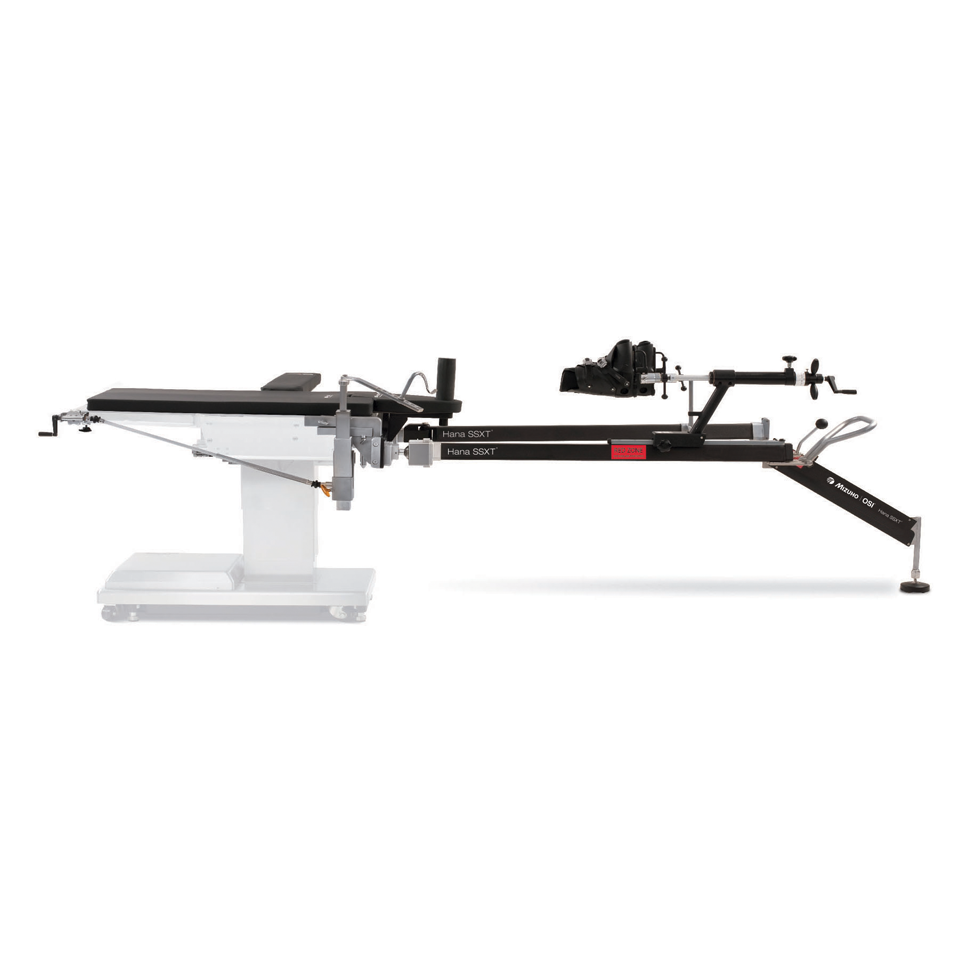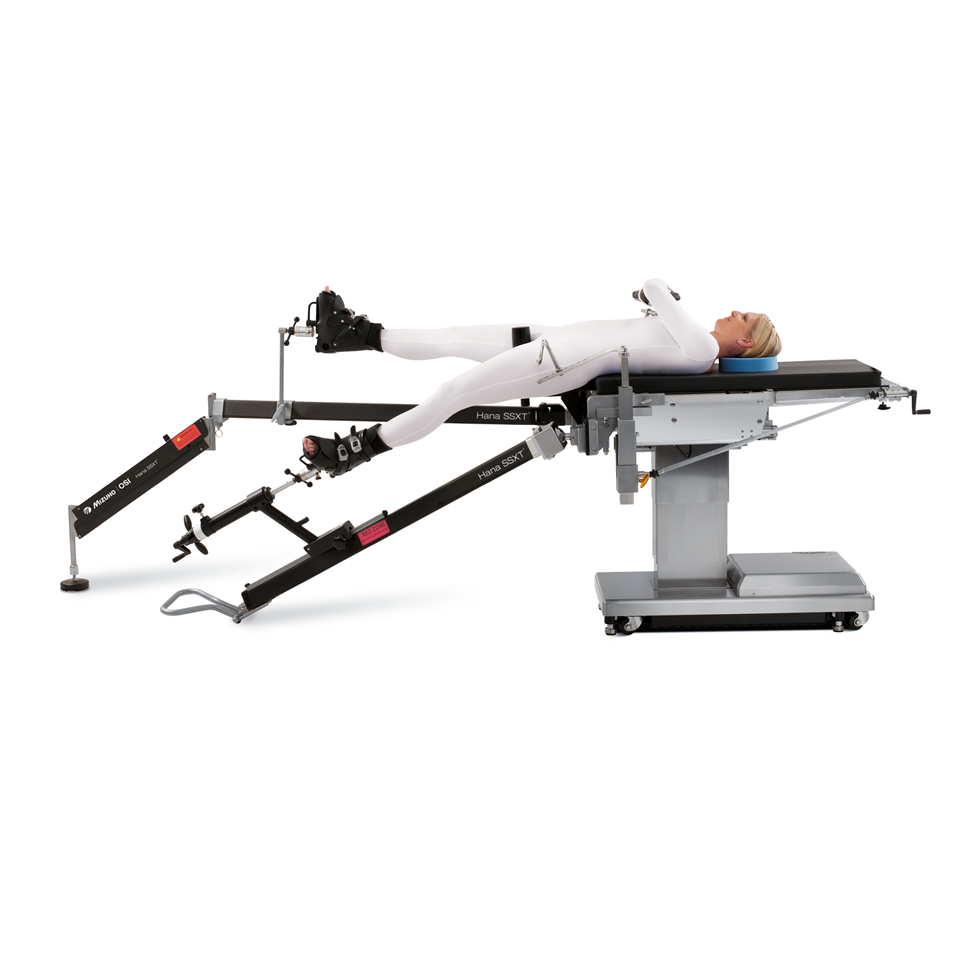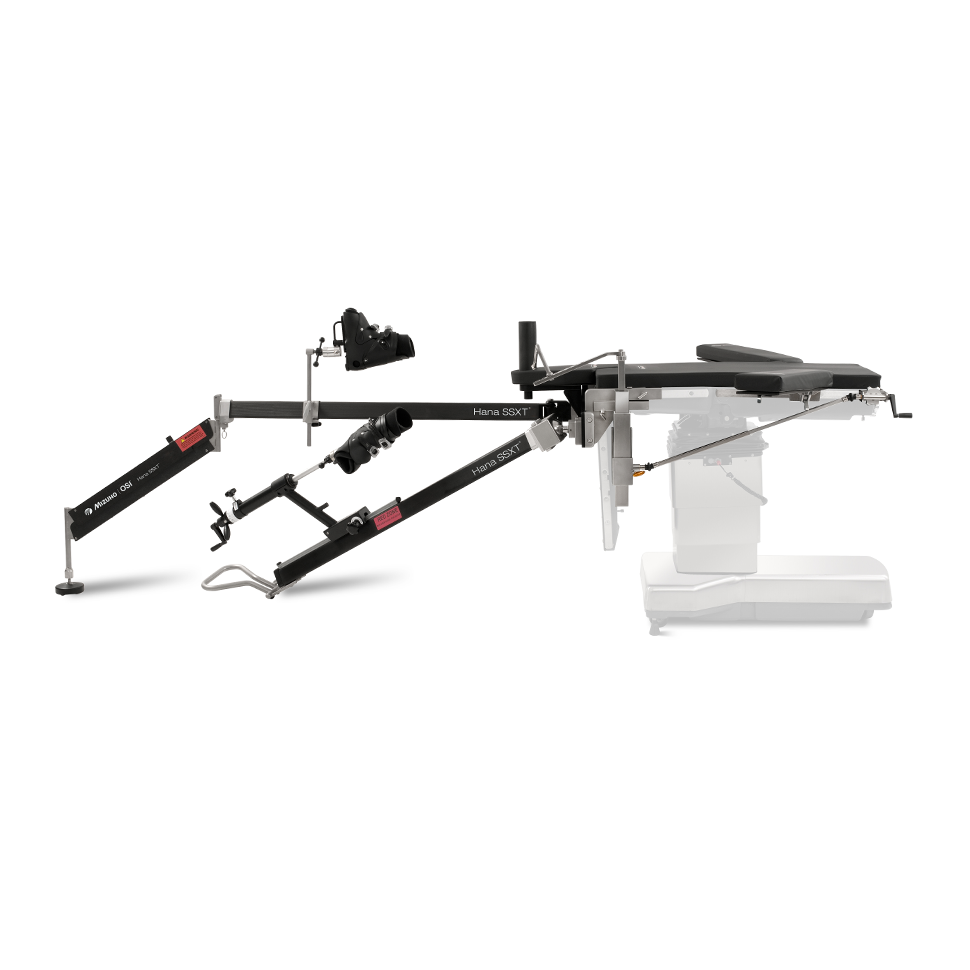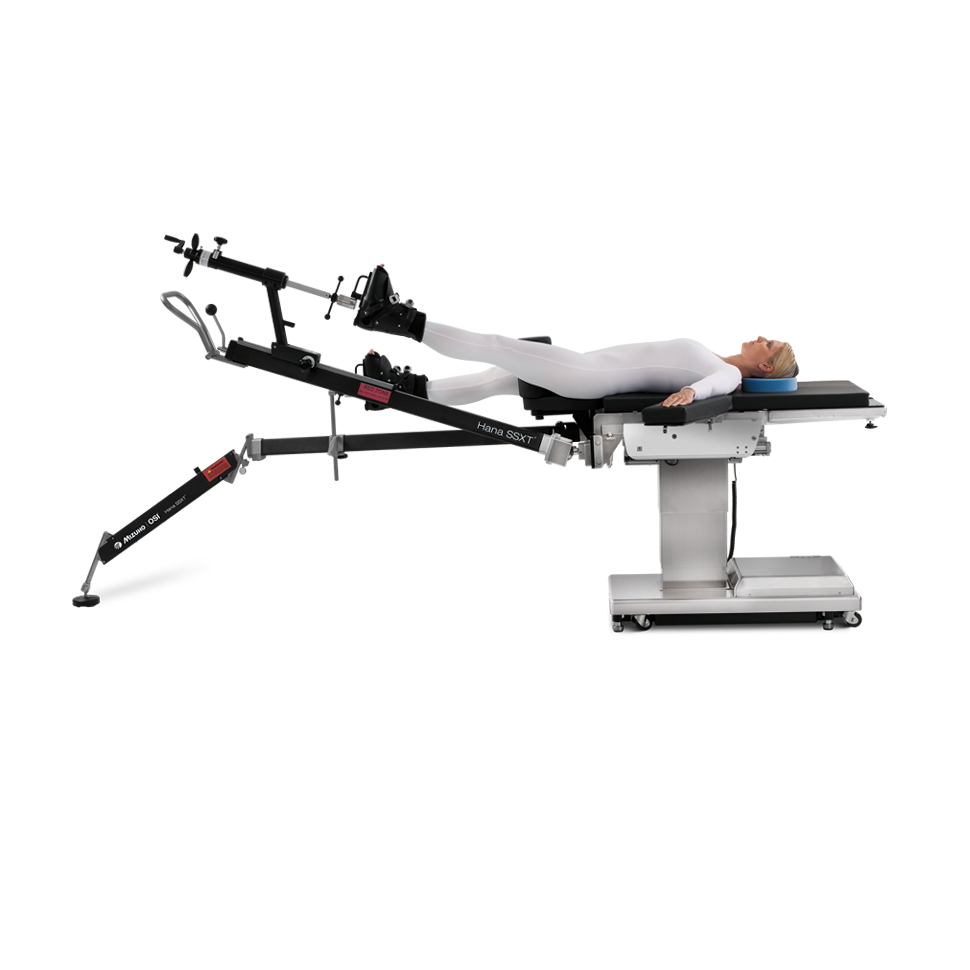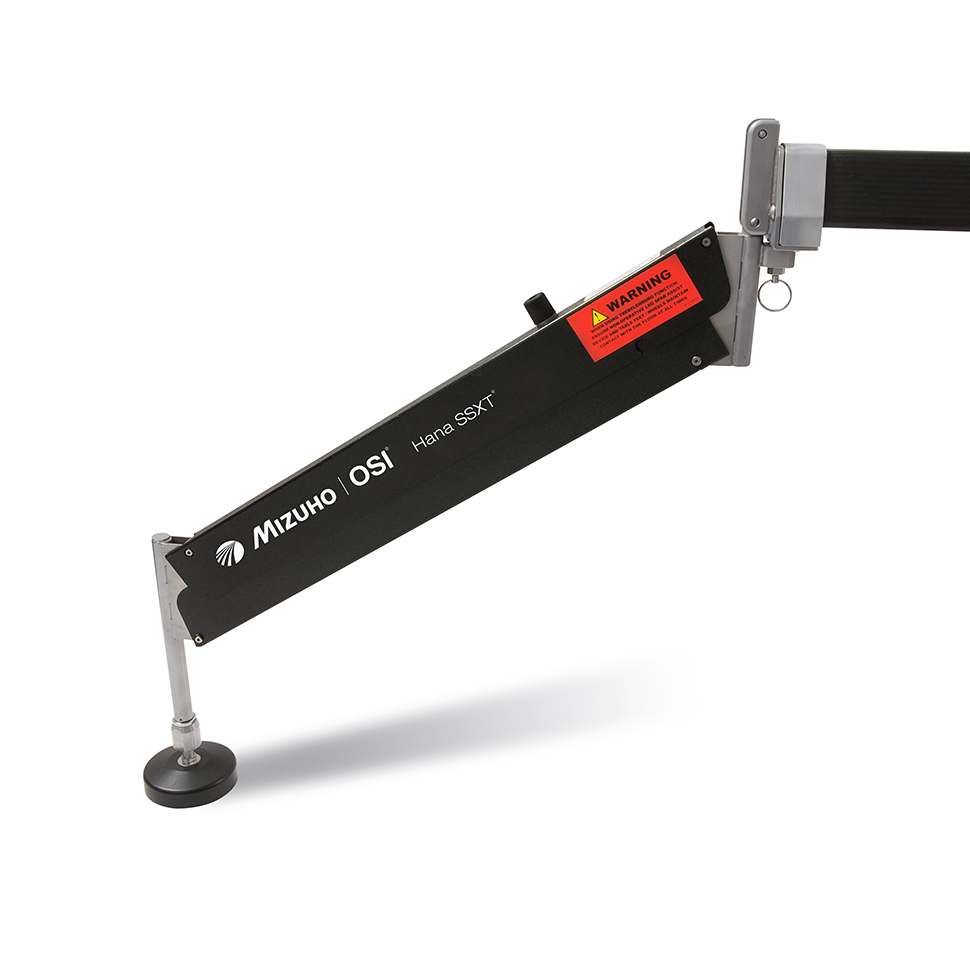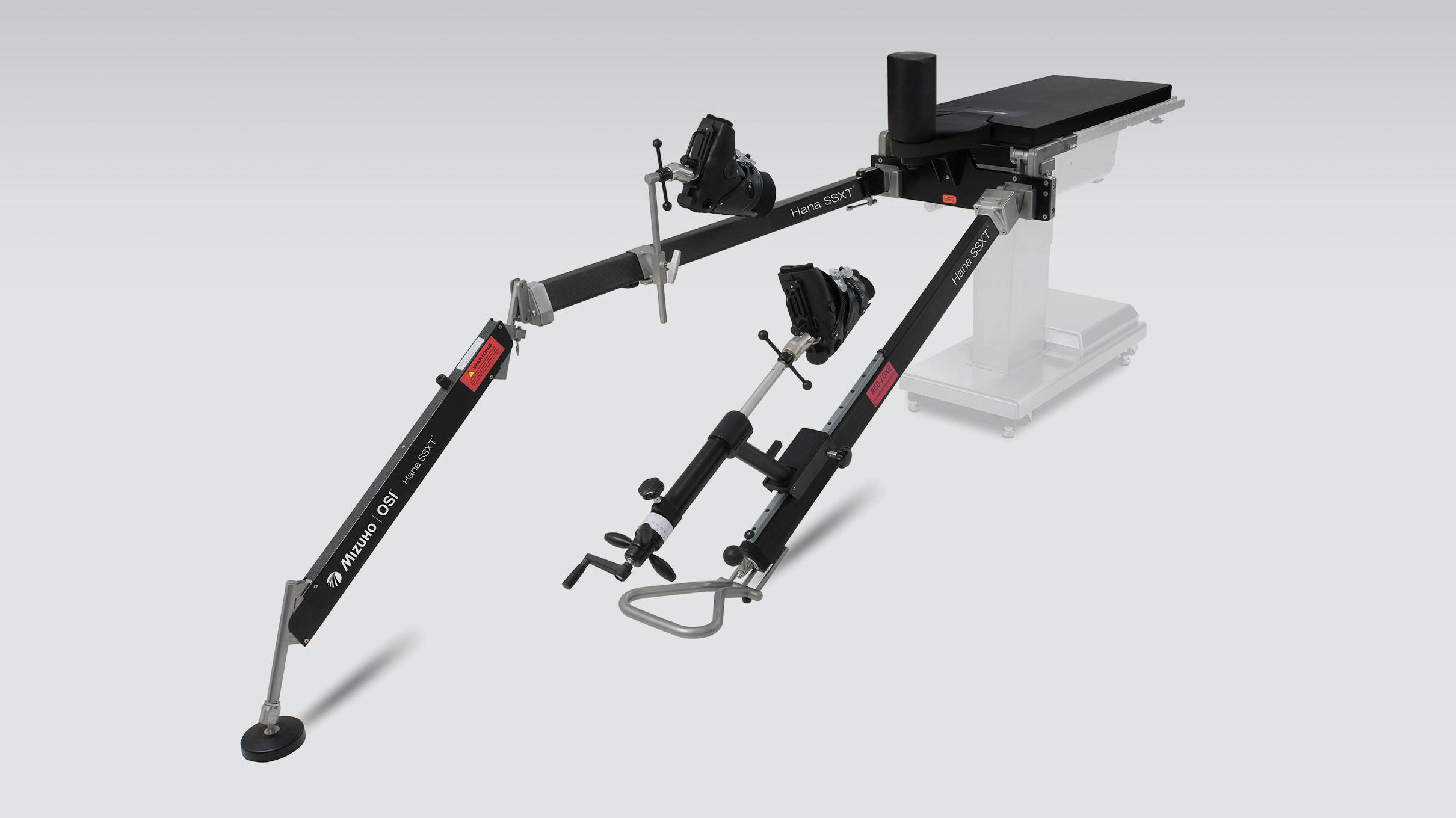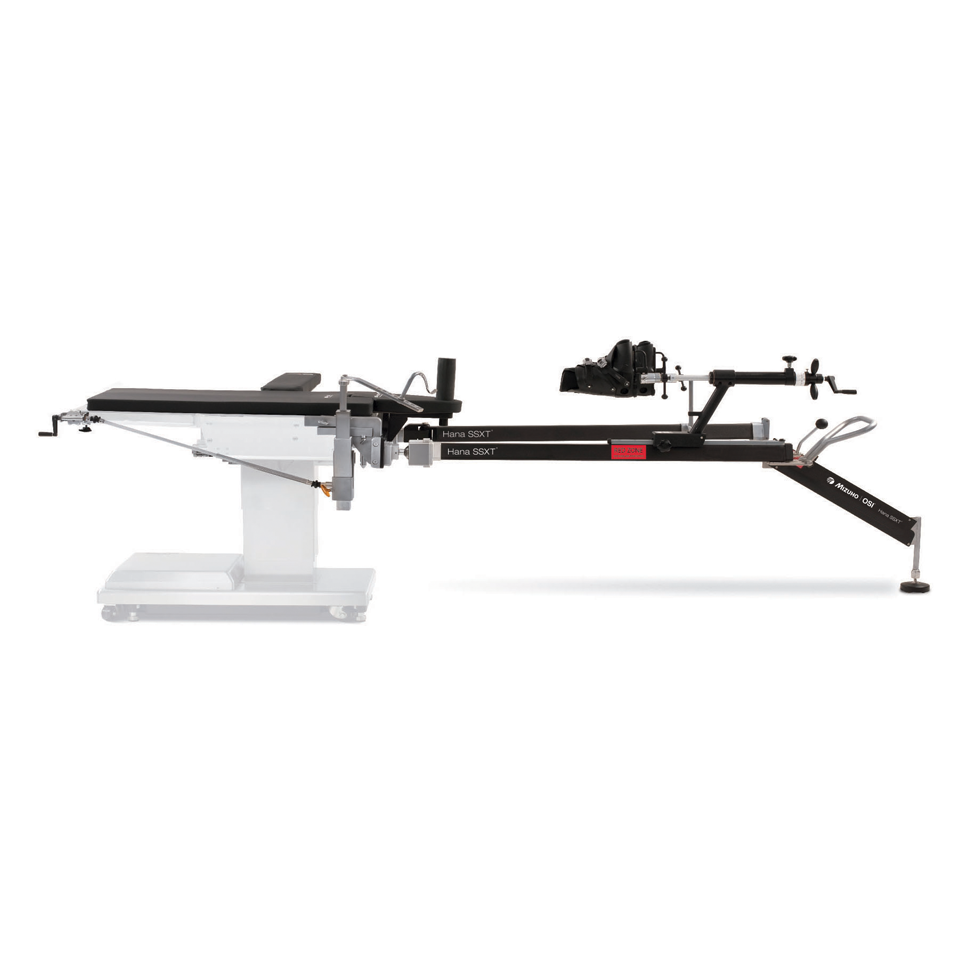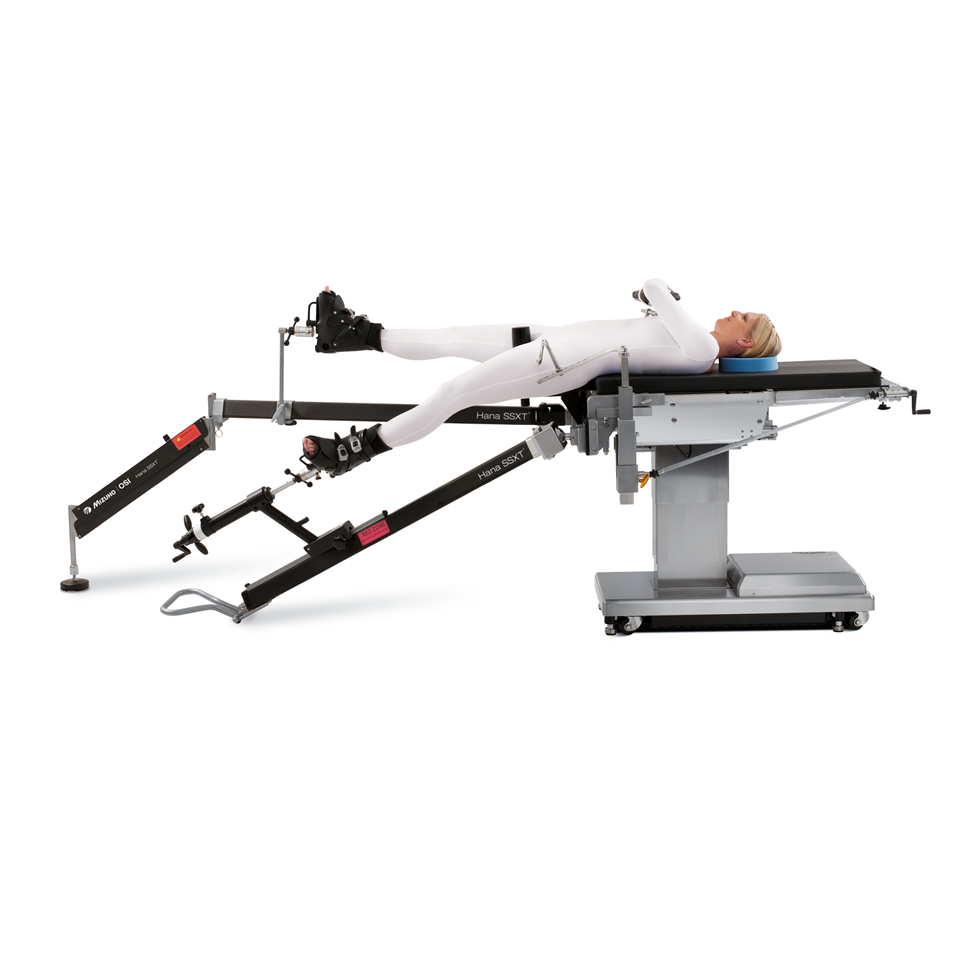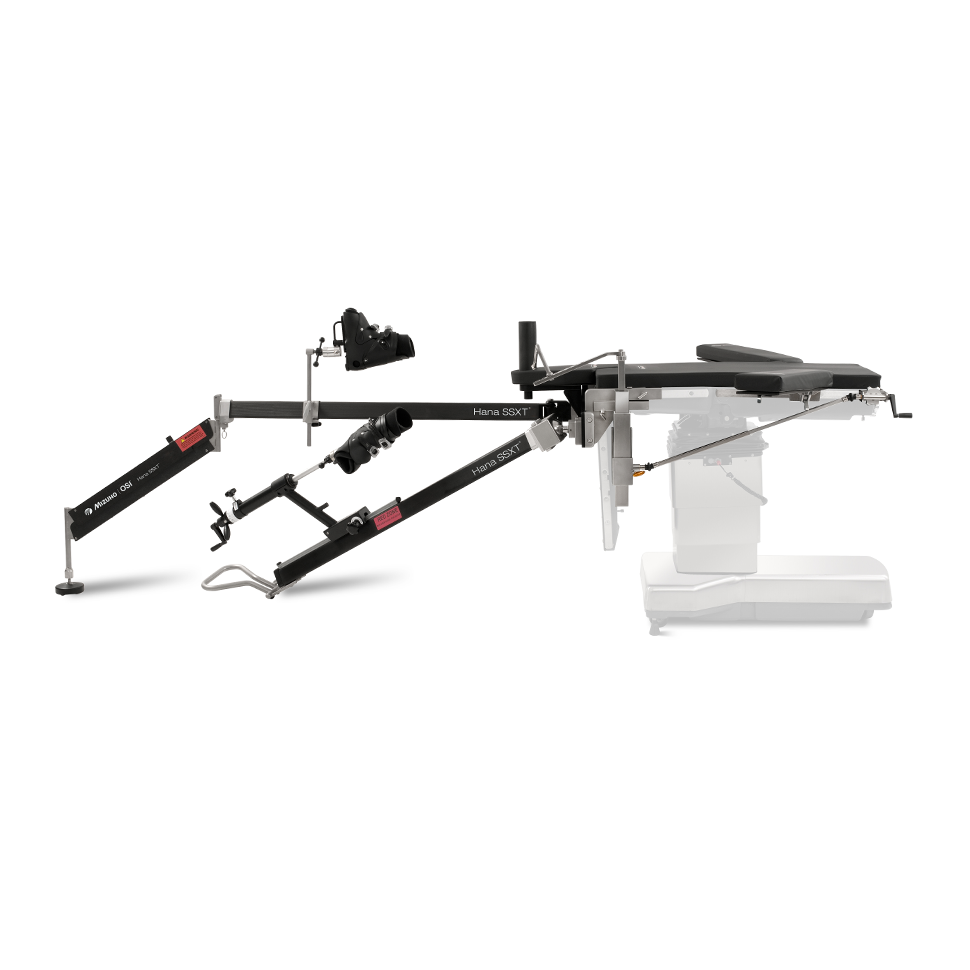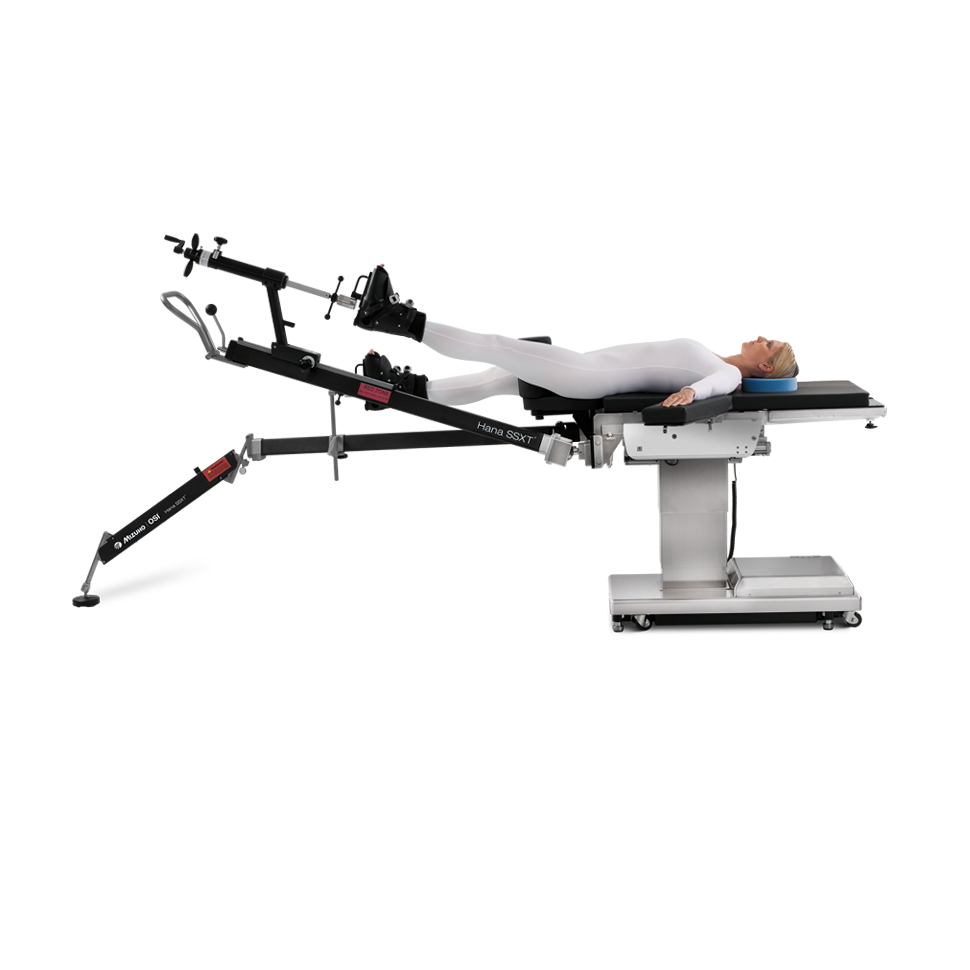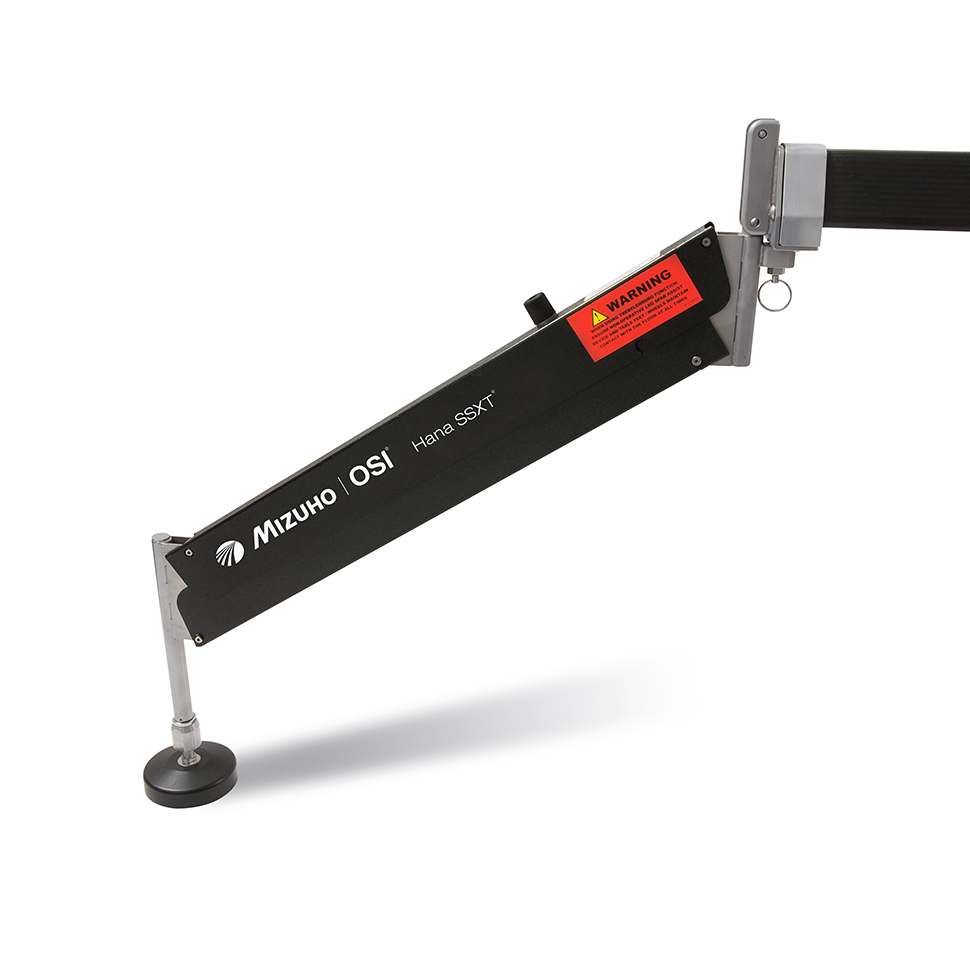 Hana SSXT®
PART #6870
Specifically designed to transform your general surgery table for AATHA or hip arthroscopy procedures in your ASC or hospital.
Easily extend your general surgery table for AATHA and hip arthroscopy
Since 2005, the Hana® Orthopedic Table has revolutionized anterior approach hip replacement surgery. The Hana SSXT extension offers many of the features of the full Hana table to expand the capability of your general surgery table*, so you can successfully perform AATHA or hip arthroscopy.
Easily mounted to most general surgery tables, the Hana SSXT allows for the safe hyperextension, abduction, adduction and external rotation of the leg needed to perform the AATHA procedure.
Product features
Unique Femoral Lift
Allows precise femoral lift control
Improves surgical access for femoral canal prep and femoral component placement
Extensive Imaging Capability
Carbon fiber leg spars permit radiolucent imaging
Surgeon can intraoperatively confirm implant placement and accuracy of leg length
Supports C-arm access to lower extremities
Spar and Traction Boots
Lightweight, carbon fiber spar construction provides solid support of lower extremities
Allows precise control and stability of lower extremity position, manipulation, and traction
Simple Installation
Fits most general surgery tables*
Easy setup and removal
Exceptional maneuverability
*Additional fit verification may be required for your specific general surgery table. Please contact your Mizuho OSI account manager for further information on compatibility.
Positioning capabilities
         SUPINE
Warranty
We guarantee all of our products for a period of one year from the date of shipment from Mizuho OSI for defects in material and workmanship with the exception of products which are misused, altered or damaged.
Ordering information
6870 Hana SSXT AATHA and Hip Arthroscopy Unit**
6873 Hana SSXT AATHA and Hip Arthroscopy Unit, 777
6874 Hana SSXT Hip Arthroscopy Unit**
6876 Hana SSXT AATHA and Hip Arthroscopy Unit, Maquet®
6877 Hana SSXT AATHA and Hip Arthroscopy Unit, Denyers
**Compatible with select Skytron®, Mizuho, Steris®, Berchtold Operon® and Maquet models.
Product specifications
| | |
| --- | --- |
| Table extension length | 87" (221cm) |
| Average overall length | 130" (330cm) |
| Operative leg spar articulation | 28° up – 35° down, 20° adduction – 45° abduction |
| Patient weight capacity | 300-350lbs (136.1–159.1kg) |
Standard components
Spar Mount Assembly
Operative (traction) Leg Spar Assembly
Non-operative Leg Spar Assembly
Accessory Clamp
Traction Boots, small, pair
Traction Boots, large, pair
Perineal Post, large diameter (6″)
Table Pad Body (standard with 6870, 6874, 6877)
Pelvic Table Pad
Traction Hook Extender
Upright Assembly, Well Leg
Patient Care Kit (3/case)
Femur Lift Accessories Kit*, excluded from 6874
*Femur Lift Accessories Kit includes: Femur Lift Saddle, Hand Crank Assembly, Femur Lift Assembly, Femoral Hook Support, Femoral Hooks, left/right and Perineal Post, adult.
Disposable components
Disposable Boot Liners (12/case) Part #5937DZ
Adult Perineal Post Cover (12/case) Part #6855-13
6" (15.2cm) Perineal Post Cover (12/case) Part #5929DZ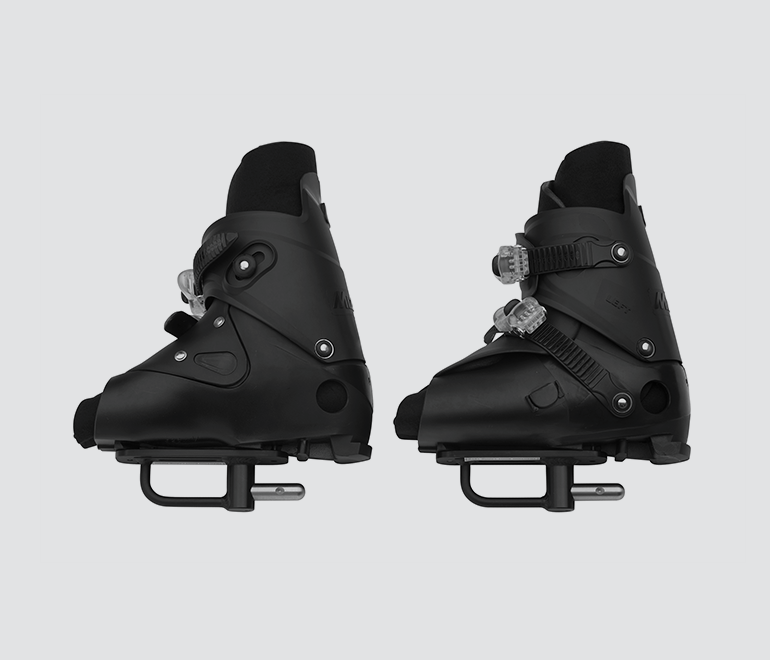 Part #6850-487
Traction Boot, X-large, Pair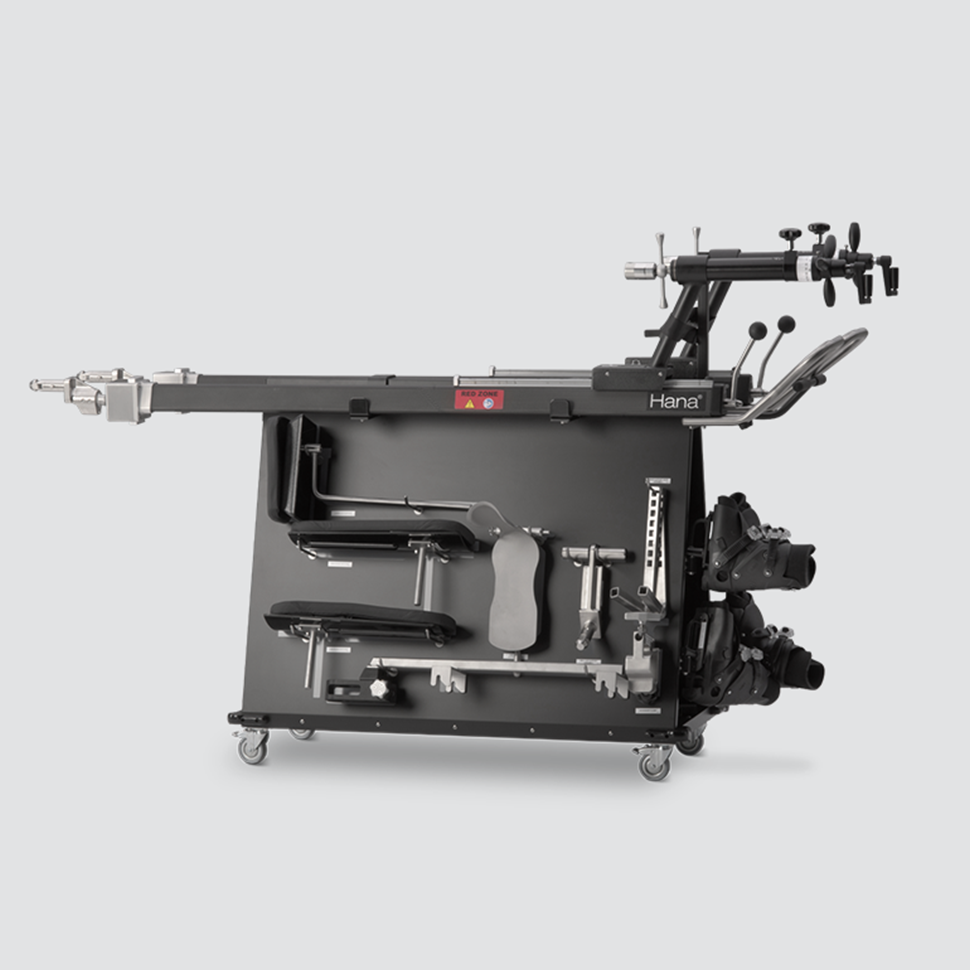 Part #6870-500
Hana® SSXT Cart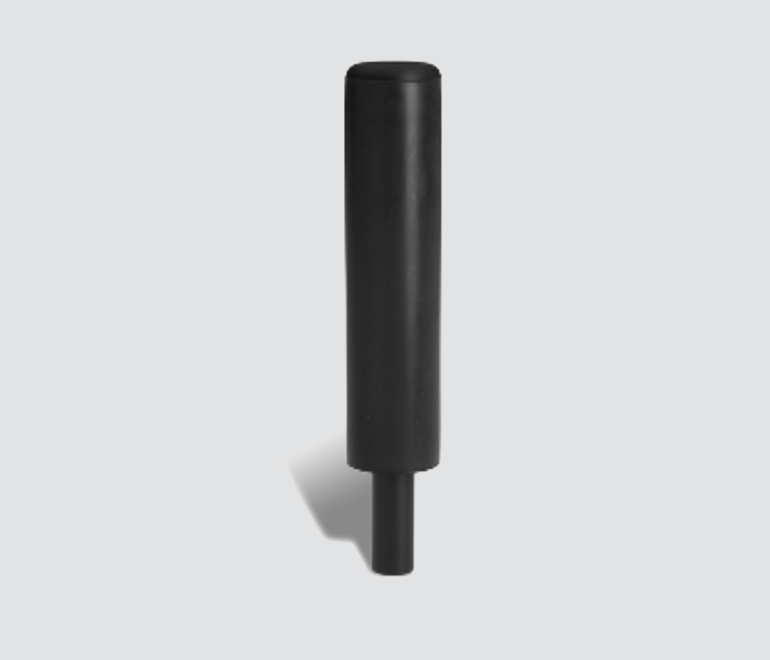 Part #6850-413
Perineal Post, Adult
Have questions? Ready to talk?
Find out how Mizuho OSI can help your
operating room to improve outcomes.