Upper Extremity Positioning Accessories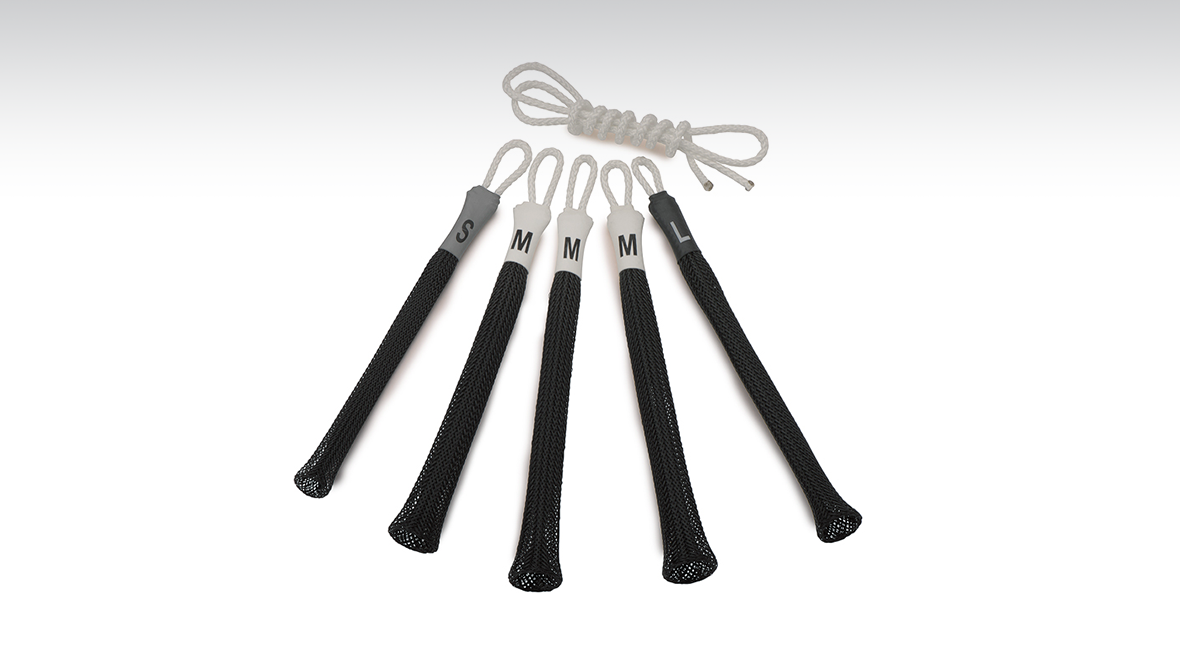 Stable positioning accessories to hold arms, hands and fingers in place during a range of surgical procedures. 
Arm, hand and finger positioners
LiteGrip™ Finger Traps 
Constructed of a double layer of nylon mesh for a secure and comfortable fit during traction and requires less taping for skin protection than metal finger traps. Available in a range of sizes. Sold individually or in packages of 5.  
X-small, one – Part #3460XS-1
X-small, package of 5 – Part #3460XS-5
Small, one – Part #3460S-1
Small, package of 5 – Part #3460S-5
Medium, one – Part #3460M-1
Medium, package of 5 – Part #3460M-5
Large, one – Part #3460L-1
Large, package of 5 –Part #3460L-5
Adult, includes 1 small, 3 medium and 1 large – Part #3461
Child, includes 2 extra small and 3 small – Part #3462
Metal Finger Traps 
Reusable woven mesh finger traps designed for maximum strength and grip, available in a range of sizes. 
Small, appropriate for pediatric applications – Part #3344S
Medium – Part #3344M
Large – Part #3344L
Bow with Finger Trap Set, includes 1 small, 3 medium and 1 large with support bow and cord – Part #3334
Support bow only for finger traps – Part #3345
Wehbe Extremity Prep Assist 
An adjustable, easy to clean support for hand and forearm prep, with inclined surface to keep the operating field free of prep solution. 
3 piece set – Part #5060
Top block only – Part #5060-1
3" block only – Part #5060-2
2″block only – Part #5060-3
Inflatable Hand Mitt with Gauge 
An inflatable bag which fits securely over the patient's hand for stability and pressure management during elevation. 
Part #5260-7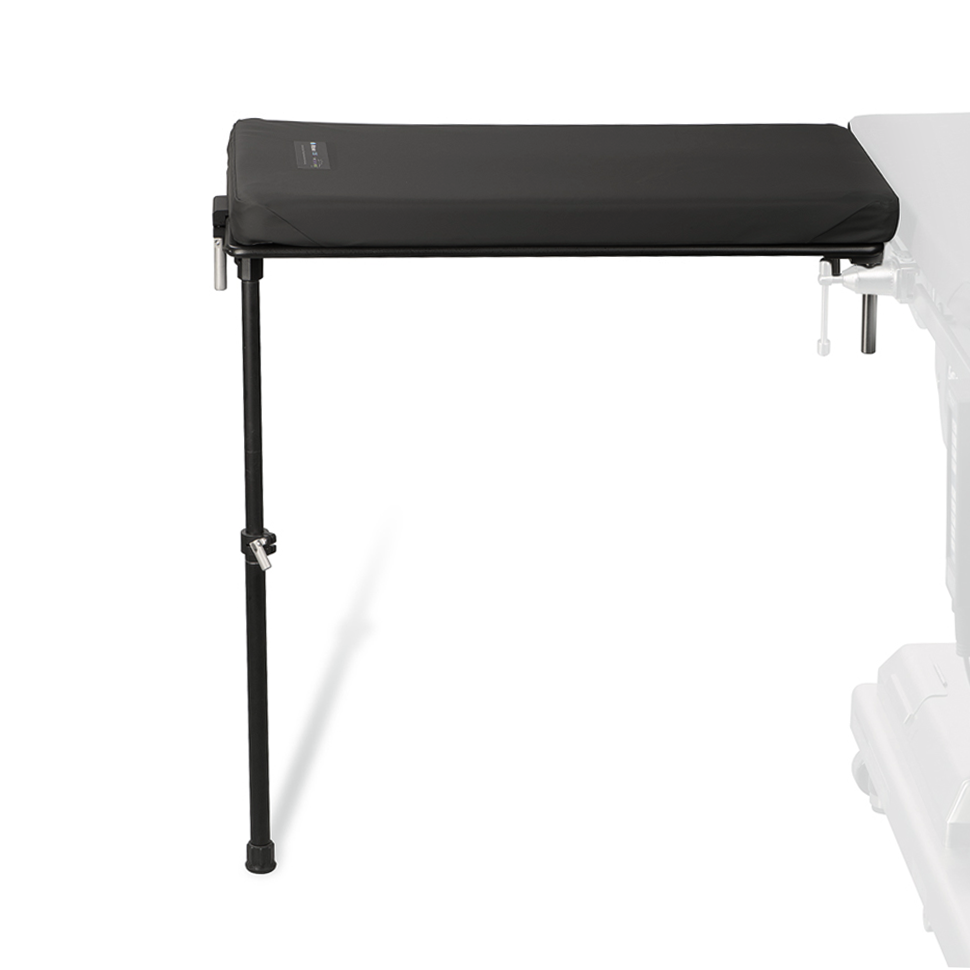 Hand Surgery Table 
A lightweight platform for hand and upper extremity procedures requiring stability and radiolucency, easily attached to any OR table. Can be used in a self-supported cantilevered fashion, or with optional leg support. 
Radiolucent Hand Surgery Table with Tempur-Pedic® Pad
Part #5275
Leg support – ranges from 24" to 40" (61cm to 102cm)
Part #5275-5
Replacement pad – Part #5275-7030
Warranty:  We guarantee all of our products for a period of one year from date of shipment from Mizuho OSI for defects in material and workmanship with the exception of products which are misused, altered or damaged.  
Have questions? Ready to talk?
Find out how Mizuho OSI can help your
operating room to improve outcomes.