Service
Peace of mind
for patient care in your ORs from your trusted equipment manufacturer.
Technical Support when you need us
Your operating room counts on Mizuho OSI's equipment everyday. With Mizuho OSI's Service Team, our people ensure your surgical equipment is ready to perform when it's needed and make it easier to get the most from your investment with preventative maintenance checks and service plans.
We're here to answer questions on the phone, provide onsite maintenance, and help your facility give the best care possible for patients with minimal OR downtime.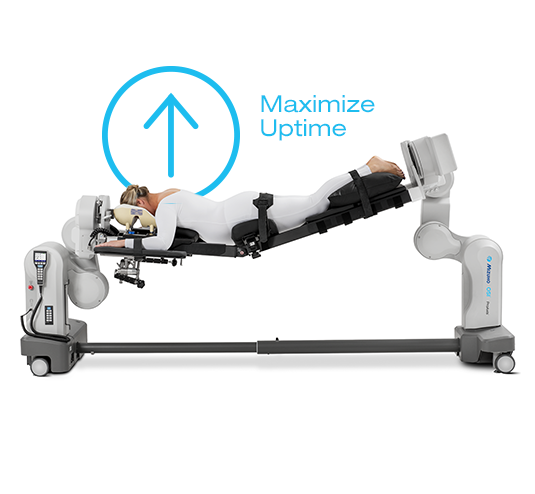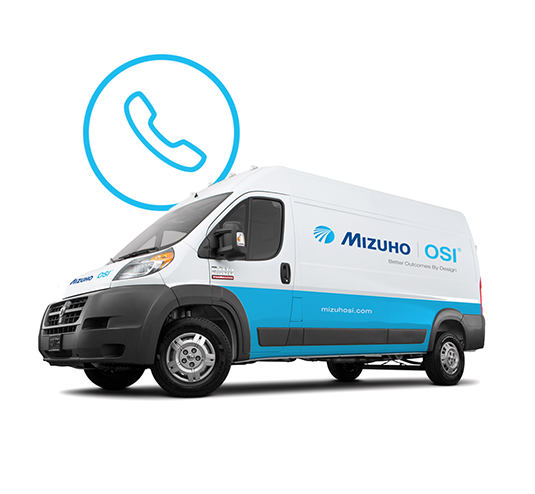 Need to speak to Technical Support?
Our technical support specialists are available by phone to support you Monday–Friday from 5am–5pm PT.
Our field service engineers are available from Monday–Friday from 8am–5pm local time. After-hours field service is available at overtime rates upon request.
For assistance call (800) 777-4674, select option 2
For customer located outside the US, please contact your distributor for support.
"Dan did an outstanding job on completing the PMs (preventative maintenance). He found some issues that could have impacted patient safety. Following that he was very prompt at getting me a quote for repair and getting parts ordered. He completed the repair in a very timely manner. This resulted in minimal down time for our staff and improved patient safety."
What are the perks of ownership from Mizuho OSI?
Our Service Team utilizes only original, fully compatible, factory-certified parts.
Made by us. Warrantied by us. Serviced by us. It's the Mizuho OSI way.
Customer Satisfaction Score*
Average Equipment Uptime*
*Data on file, Mizuho OSI
Preventive Maintenance Don't wait till something goes wrong.
A table down means postponed procedures and loss of revenue for your facility. Regular preventative maintenance from your Mizuho OSI service engineer can help identify needed repairs before they become issues.
This inspection is included for as long as your table is covered under the one-year Mizuho OSI warranty or a full service contract.
For customer located outside the US, please contact your local distributor for support.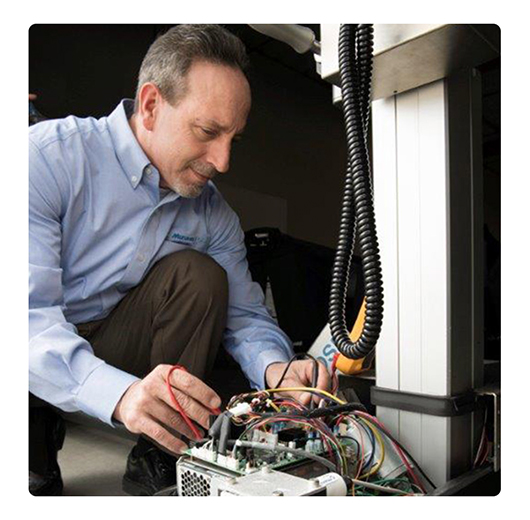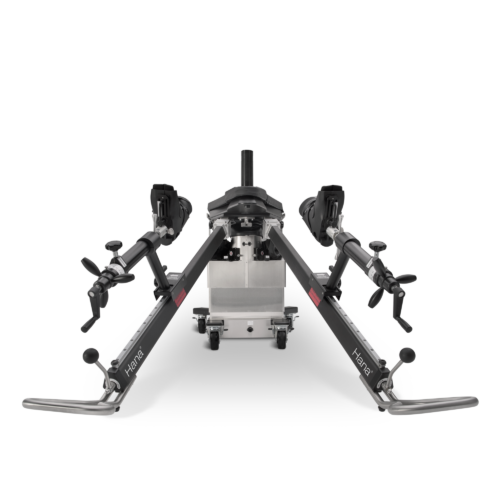 Preventative
Maintenance Appointment
Completed by a factory-trained
Mizuho OSI Field Service Engineer
45-point inspection of your surgical table

Software updates and
equipment calibrations
Documentation for your safety
committees & JCAHO accreditation
Have questions? Ready to talk?
Find out how Mizuho OSI can help your
operating room to improve outcomes.