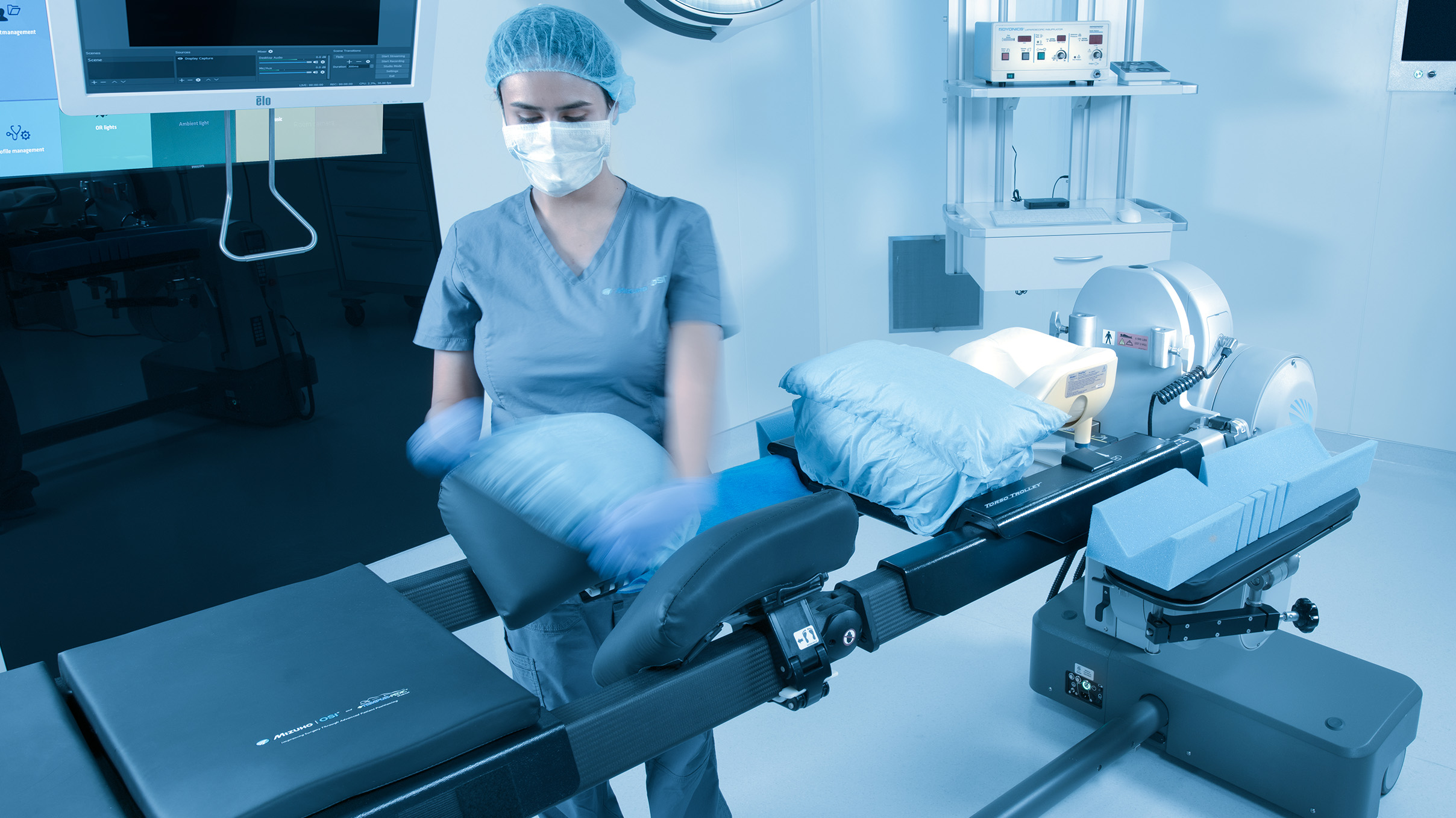 Vacuum-packed disposables designed specifically for our tables to manage pressure, shear and friction forces during surgery.  
Prevention and protection
Mizuho OSI Patient Care Kits provide support, positioning and isolation during surgical procedures. Our extensive selection of consumables are designed to work as a system of care with your table.
Arm cradles support the entire length of the arm to protect vulnerable bony prominences, ProneView® and GentleTouch® pillows provide superior face and eye protection, and the ShearGuard® Chest Pillow minimizes shear forces and fitted pad covers to add a layer of isolation and protection.  
We guarantee that your Patient Care Kits are made to the latest table specifications and offer training for your staff on the proper use and care.  
ProAxis® Patient Care Kits 
ShearGuard® chest pad cover, hip hinge cover, ProneView cushion or GentleTouch pillow. 
Trios® and Spinal Surgery Table Patient Care Kits 
ProneView cushions or GentleTouch pillows, ShearGuard chest pad cover, hip and thigh pad covers, and arm cradles. 
Hana®, ProFx® and Hana SSXT® Patient Care Kits 
Pad and protect your table with isolation drapes, adjustable arm pads, arm board straps, perineal post covers, head support, boot liners, leg spar joint protectors,  foam pads, and NervPro™ System ulnar protective pads.
Wilson™ Frame Patient Care Kits 
Drapes protect the base and pads from fluids while providing a layer of isolation from the device. The transverse bar cover protects the patient from making contact with the bar during surgery and the arm cradles support the entire length of the arm. Kit also includes pad sleeve, base cover, and ProneView cushions or GentleTouch pillows.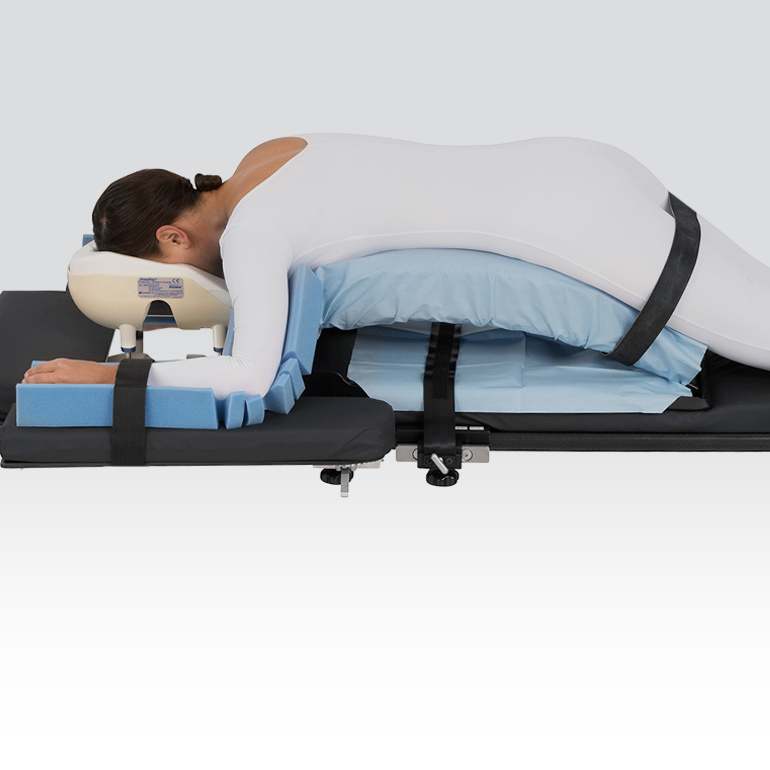 Insite® Patient Care Kits 
ShearGuard chest pillow, ProneView cushions or GentleTouch pillows, hip/thigh pad covers, arm cradle and positioning straps. 
Ultra Shoulder® Patient Care Kits 
Multiflex™ Backrest Pad is perforated to expose the operative shoulder and adjusts for patient height. Chin and forehead straps provide stability of the patient's head throughout the range of motion. Secure arm strap controls the patient's non-operative arm during surgery.  
Patient Care Kits are also available for Axis and Andrews Table/Frame. 
Warranty:  We guarantee all of our products for a period of one year from the date of shipment from Mizuho OSI for defects in material and workmanship with the exception of products which are misused, altered or damaged. 
Have questions? Ready to talk?
Find out how Mizuho OSI can help your
operating room to improve outcomes.