Pelvic Reconstruction Kit
PART #5848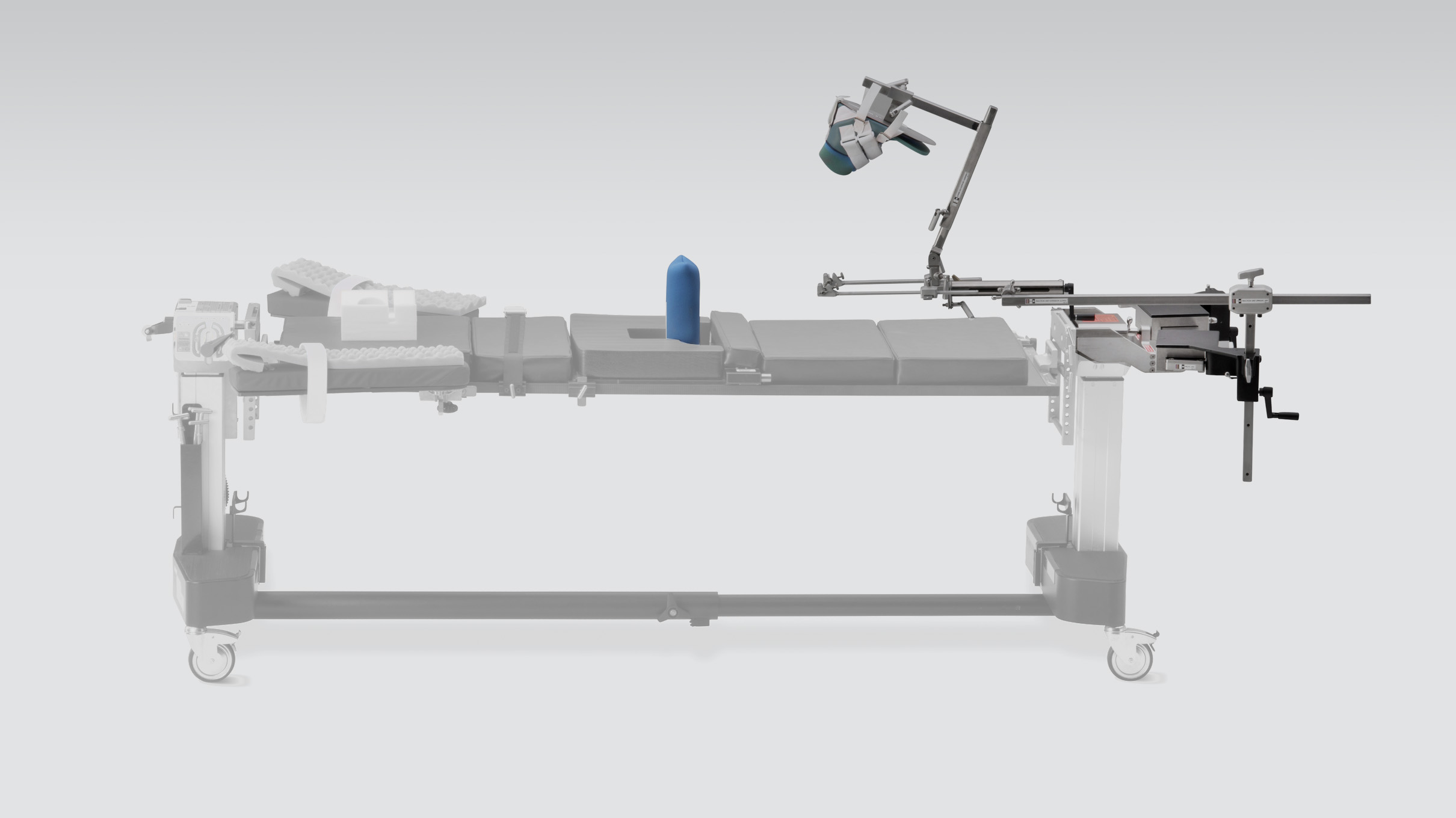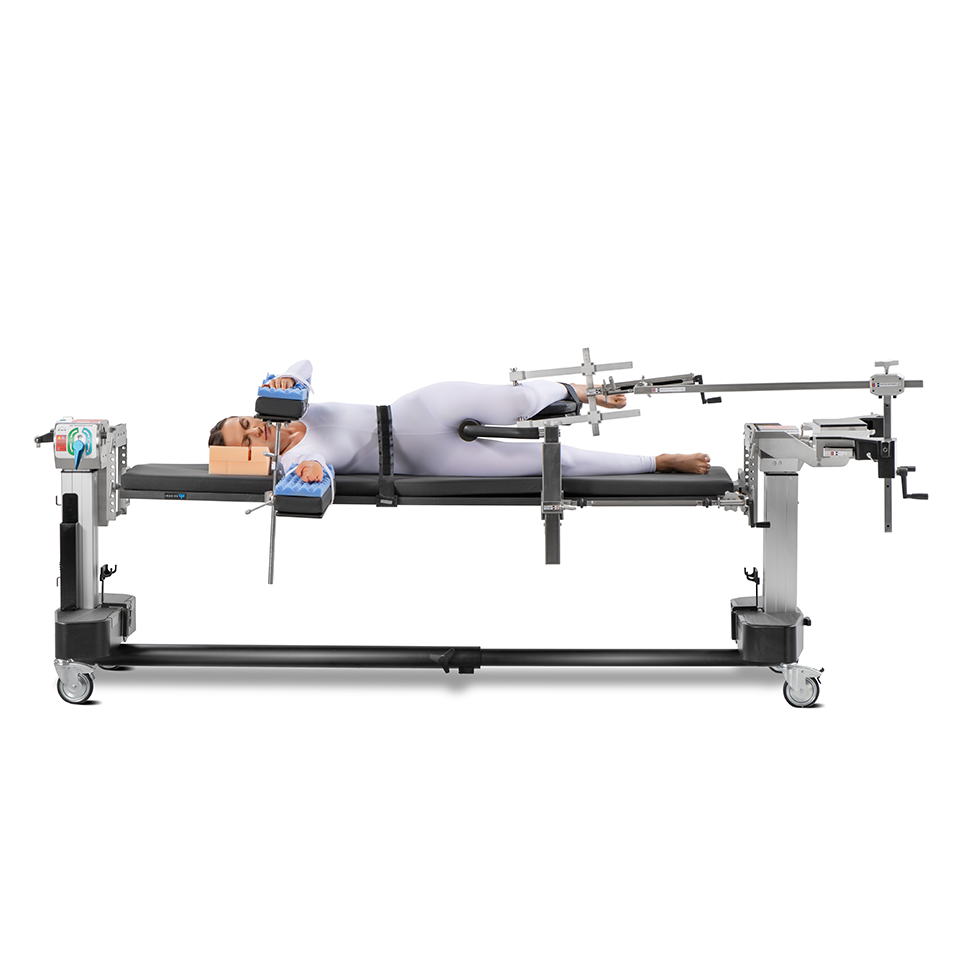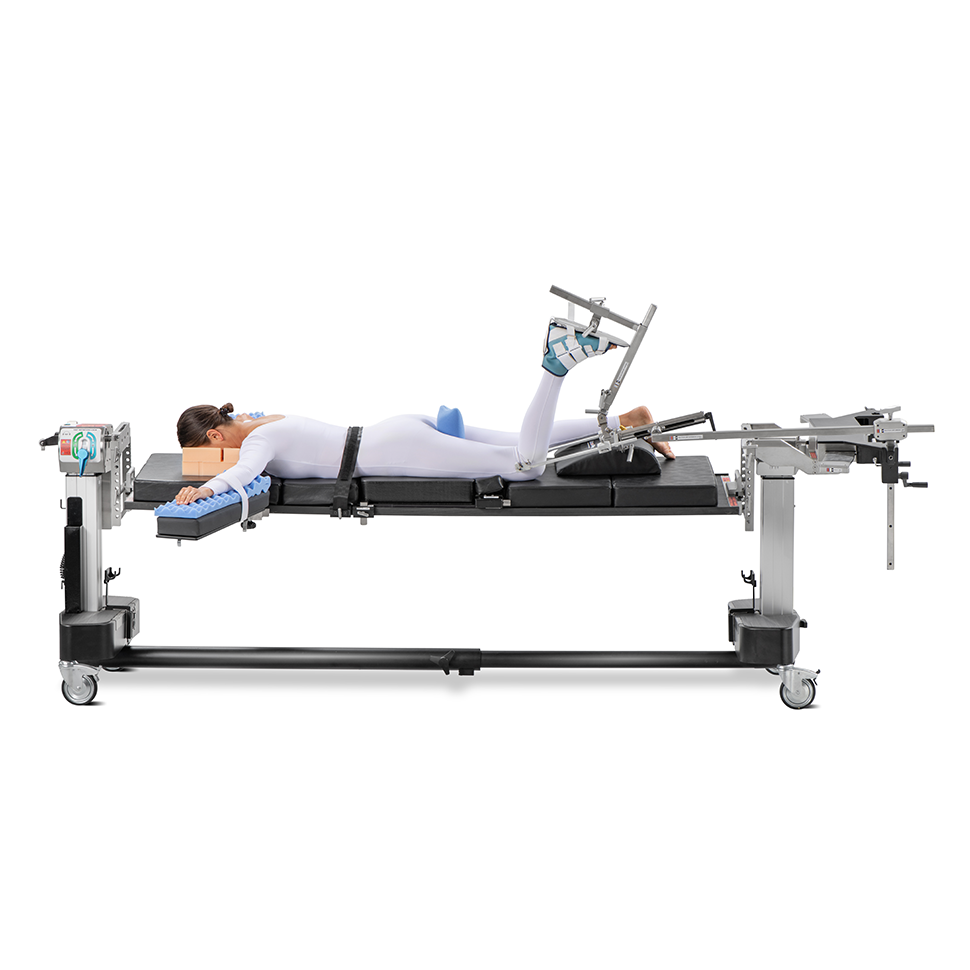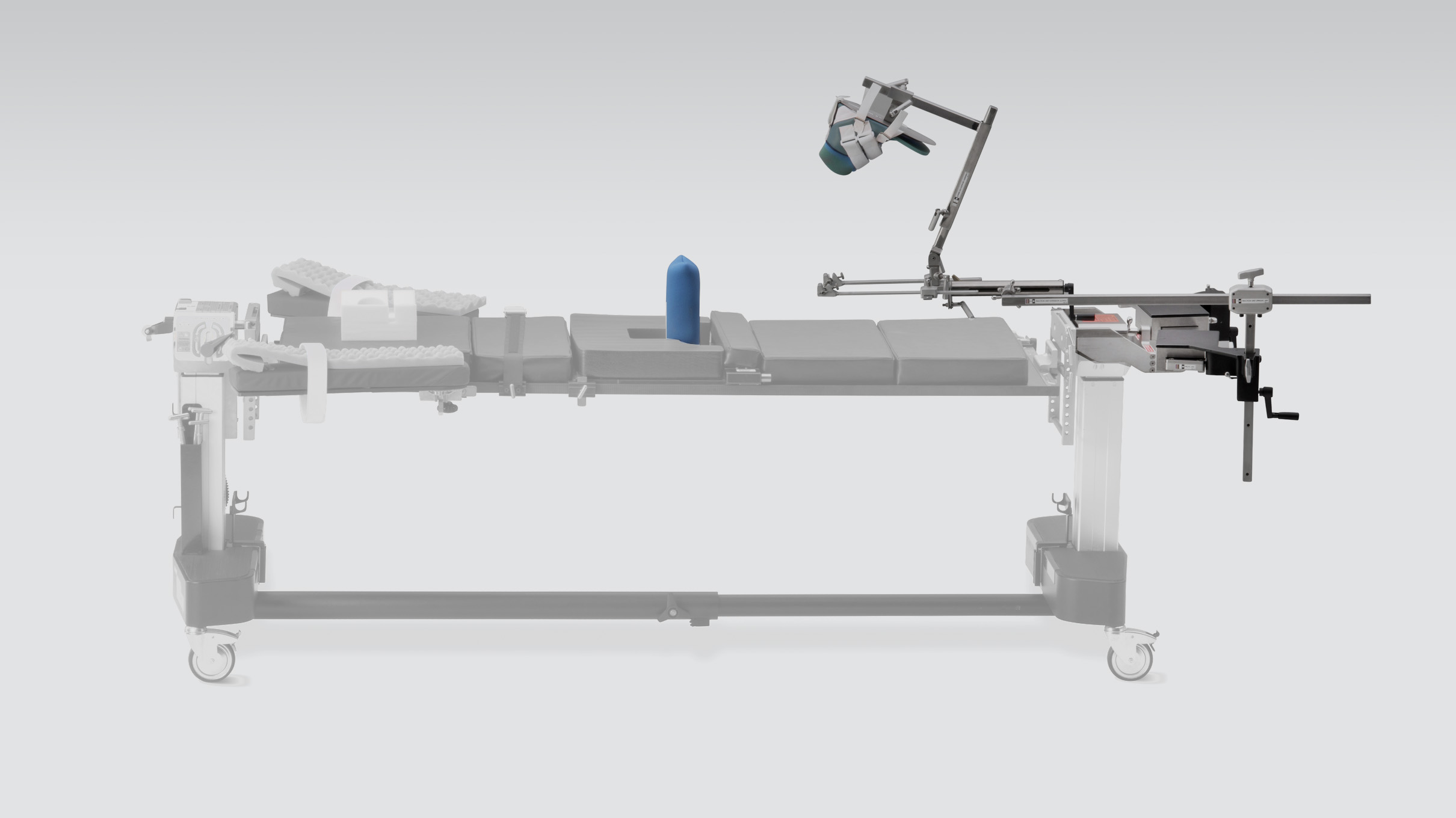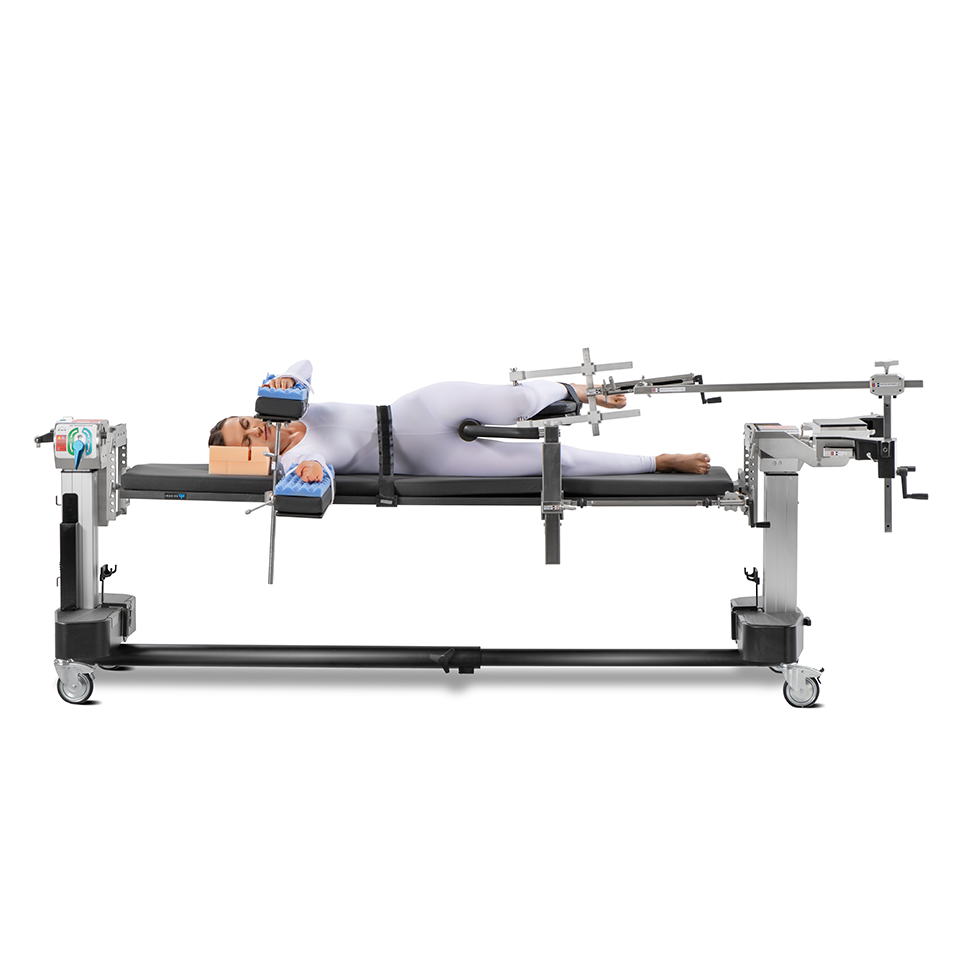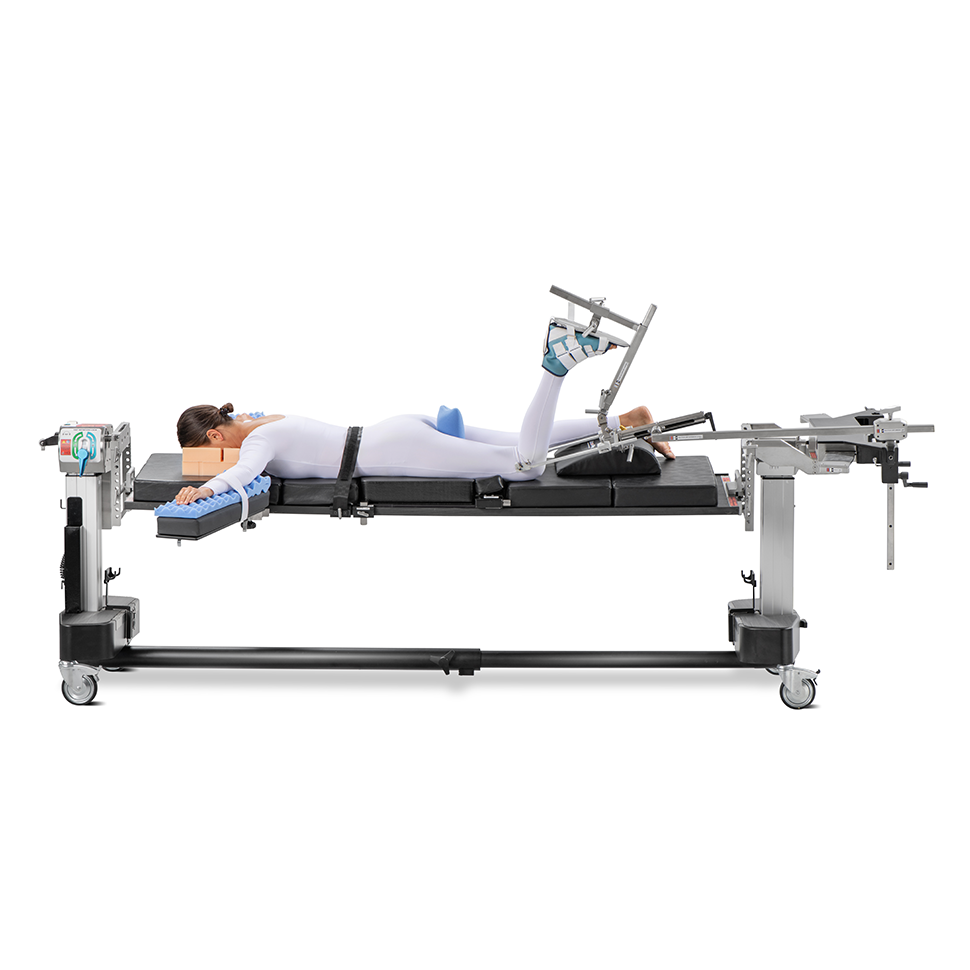 Pelvic Reconstruction Kit
PART #5848
Everything you need to position the patient safely in procedures involving open pelvic or acetabular fractures. 
Superior pelvic positioning and traction
The Pelvic Reconstruction Kit with Traction Arc, when attached to the Radiolucent Imaging Top (Part #5927), is designed for lower extremity trauma surgical procedures, and can support patients in supine, lateral, and prone positions.
Use of the Pelvic Reconstruction Kit with the Imaging Top offers an orthopedic surgery option that provides skin and skeletal traction during open reduction of pelvic or acetabular fractures and allows for application of the Kocher-Langenbeck technique.
Positioning capabilities
Warranty
We guarantee all of our products for a period of one year from the date of shipment from Mizuho OSI for defects in material and workmanship with the exception of products which are misused, altered or damaged.
Product specifications
| | |
| --- | --- |
| Maximum patient load | 500lbs (227kg) |
| Overall table length with pelvic arc assembly attached | 119" (302.3cm) |
| Pelvic arc assembly width | 34" (86.4cm) |
Standard components
Clark Socket
T Pin
Transverse Perineal Post Mount
Drive Shaft, Transverse Perineal Post
Pelvic Screw Adapter Assembly
Hand Crank, 45°
Lower Leg Support Assembly
PRK Bow Adapter
Table Pad Set
Hip Lifter
PRK Perineal Post
90° Pin & Wire Holder
PRK Lateral Perineal Post
Lateral Traction Bracket
Lateral Lifter Assembly Bracket
Traction/Lifter Assembly
Pelvic Arc Assembly
Hand Crank, Straight
Traction Boot, large and small
Traction Boot Liners, large and small
Soft traction boot, small and large
Traction Extension, long (38″)
Traction Unit
Foot Plate Assembly
Traction Extension, short
Traction Unit Upright, left and right
Traction Boot with Foot Plate, small, pair
Traction Boot with foot Plate, large, pair
T-Handle, Arc Mount
Aluminum Side Rail Socket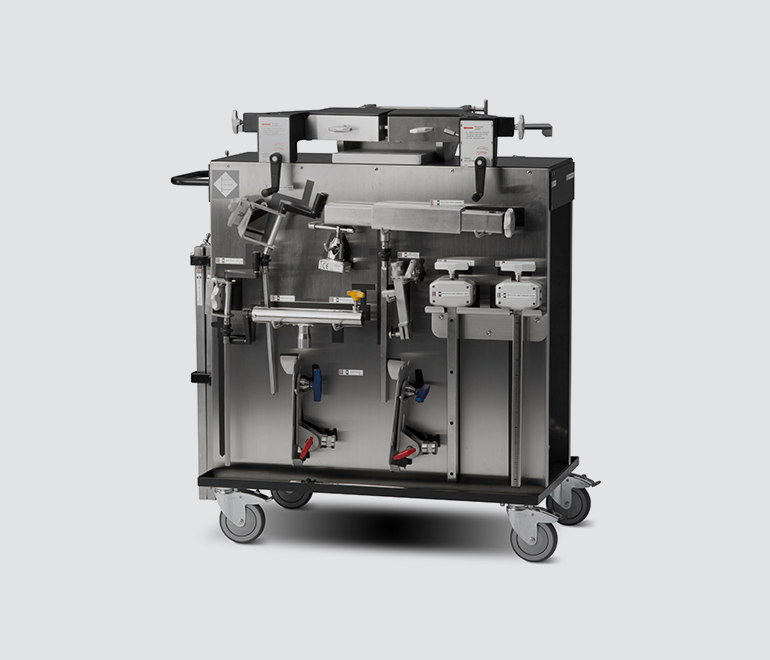 Part #5847-07
Pelvic Reconstruction Kit Equipment Cart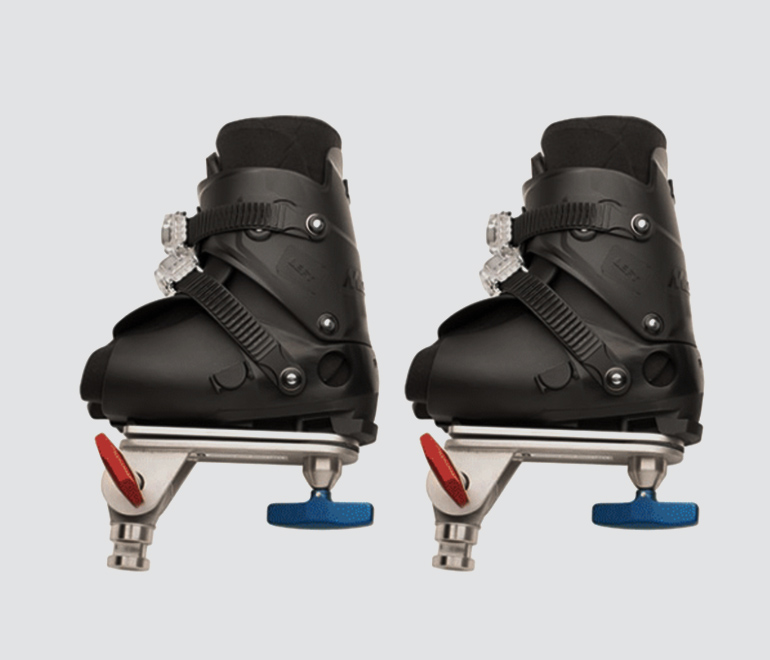 Part #5855-865
Traction Boot with Foot Plate, X-large, Pair
Have questions? Ready to talk?
Find out how Mizuho OSI can help your
operating room to improve outcomes.